| | |
| --- | --- |
| Medium-sized banks boosting capital to enhance financial strength | Back |
Medium-sized banks boosting capital to enhance financial strength
Medium-sized banks are working on massive capital increase plans to boost their financial capacity, striving to reach Basel II standards.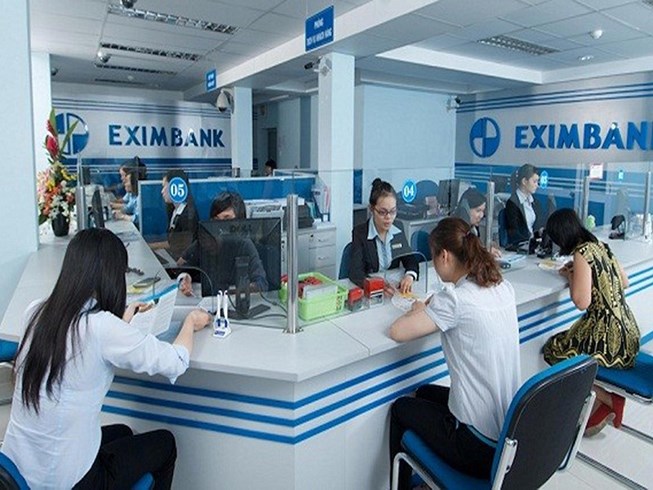 Last month, the annual general shareholders' meeting (AGM) of privately-held Kienlong Bank approved the plan to raise charter capital to VND3.236 trillion ($143 million) from the current VND3 trillion ($133 million) through issuing additional stocks to existing shareholders.
The entire capital from the stock issuance will be used to enrich the bank's fixed assets, expanding its operation network and supplementing capital sources for investment activities.
The AGM of another private bank—VietBank—in March 2018 adopted the bank's restructuring plan and envisaged bringing its ticker to the unlisted public company market (UPCoM).
The AGM also approved the plan to raise the bank's charter capital by an additional VND1 trillion ($44.4 million).
Accordingly, this year VietBank will add more than VND1.007 trillion ($44.7 million) through selling stocks to the public and employees.
According to chairman Duong Ngoc Hoa, VietBank is set to raise its charter capital by VND500 billion ($22.2 million) in the near term, and put the ticker on UPCoM. The bank will debut on the southern bourse (HoSE) by 2020.
Nguyen Ngoc Toan, chairman of Ho Chi Minh City-based Nam A Bank, said that the bank recently submitted the shareholders its plan to raise charter capital from VND3.021 trillion ($134 million) to VND5 trillion ($222 million) through stock issuance to existing shareholders, its employees, and the public.
Nam A Bank aims to raise VND906 billion ($40.2 million) from existing shareholders, more than VND45 billion ($2 million) from employees, and about VND695 billion ($30.8 million) from the public through stock issuance.
Besides, the bank will issue stocks to pay dividend to shareholders at a ratio of 11 per cent, with the total raised sum of VND332 billion ($14.7 million).
In the case of Hanoi-based VietA Bank, after many years of failing to realise its capital hike plan, the bank's investment into PG Bank in the second half of 2017, which has just merged with commercial lender HDBank, has grabbed investors' attention.
Accordingly, VietA Bank has reportedly spent VND150 billion ($6.6 million) on buying 4.16 per cent of PG Bank's charter capital.
If it retained the stake in PG Bank, after the M&A deal, VietA Bank would possess 7.75 million HDBank shares. The investment promises to bring the bank upbeat returns.
Vietnam's draft plan on economic restructuring in 2016-2020, which was compiled by the Ministry of Planning and Investment and is soliciting public comments, has set forth the target to accelerate the restructuring of the banking sector.
One of the set goals is that 70 per cent of local commercial banks must reach Basel II standards by 2020.
As of now, of the 10 banks in the central bank (SBV)'s pilot scheme, only Ho Chi Minh City-based Orient Commercial Bank (OCB) has announced having reached Basel II standards in capital and risk management.
GIAO DỊCH TRỰC TUYẾN
| | | |
| --- | --- | --- |
| Chỉ số | Giá | Thay đổi |
| Dow Jones | 24,207.2 | +141.6 (+0.6%) |
| S&P500 | 2,616.1 | +5.8 (+0.2%) |
| FTSE 100 | -6,862.7 | -32.3 (-0.5%) |
| Hang Seng | -26,772.1 | -130.0 (-0.5%) |
| Nikkei 225 | -20,425.4 | -17.4 (-0.1%) |
PHS – Phân tích cuối phiên